Samsung NVMe SSD Support and Advanced Disk Health Monitoring
Posted
| December 8, 2015
FinalWire today updated the PC editions of its popular system information software. Version 5.60 fully supports the first major Windows 10 update, which was released in November, and provides preliminary support for AMD's upcoming Zen processors.
The software now includes advanced disk health monitoring features. On the Storage/SMART page, the new version can display additional status information, such as remaining lifetime, total power-on time and lifetime writes, for SSDs and NVMe drives.
Advanced SMART disk health monitoring
Detailed drive autodetect information, temperature measurement, and SMART disk health status detection for Samsung NVMe SSD drives like 950 Pro and SM951-NVMe. Improved interpretation of SMART attributes, by providing enclosure temperature, remaining drive life, lifetime writes and total power-on time information for capable SSDs.
Hardware monitor improvements
The highly customizable SensorPanel and LCD modules have been enhanced with disk activity and power supply status monitoring. Support for Farbwerk sensor device; and Corsair HXi, Corsair RMi PSU, Enermax Digifanless power supply units.

Next-generation Intel processors and chipsets support
AVX2 and FMA optimized 64-bit benchmarks for 5th Generation Intel Core Skylake desktop, notebook, tablet, and workstation processors. Chipset information for Intel 10-Series Sunrise Point and Sunrise Point-LP south bridges, and for the integrated memory controller of Intel Skylake processors. AIDA64 benchmarks and System Stability Test utilize Advanced Vector Extensions 2 (AVX2), Fused Multiply-Add (FMA) instructions, and AES-NI hardware acceleration of the new Intel processors. Preliminary support for Intel Apollo Lake, Broxton, and Kaby Lake CPUs.
Mobile app updates and milestones
Beside the Windows desktop editions, the mobile apps have also been continuously updated. Downloaded more than 120,000 times to date, the Windows application was recently released as a Windows 10 universal app (UWP), which provides more detailed information on Windows 10 Mobile devices and can be installed on Windows 10 based tablets and desktop PCs as well. It has also been made available for Windows 8.1 and Windows RT 8.1, which means that now there are three AIDA64 apps in the Windows Store, and users will always see the edition compatible with their device.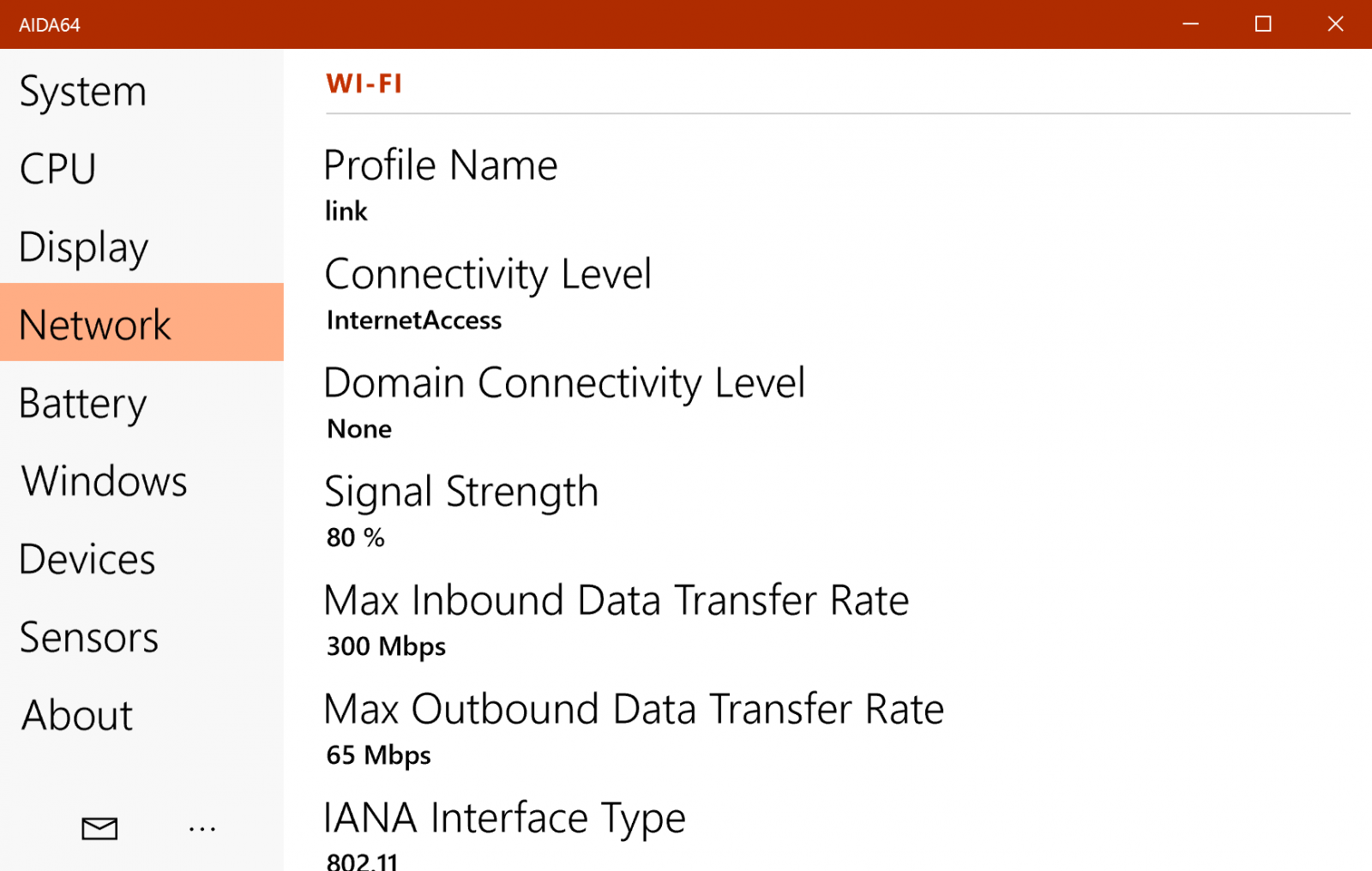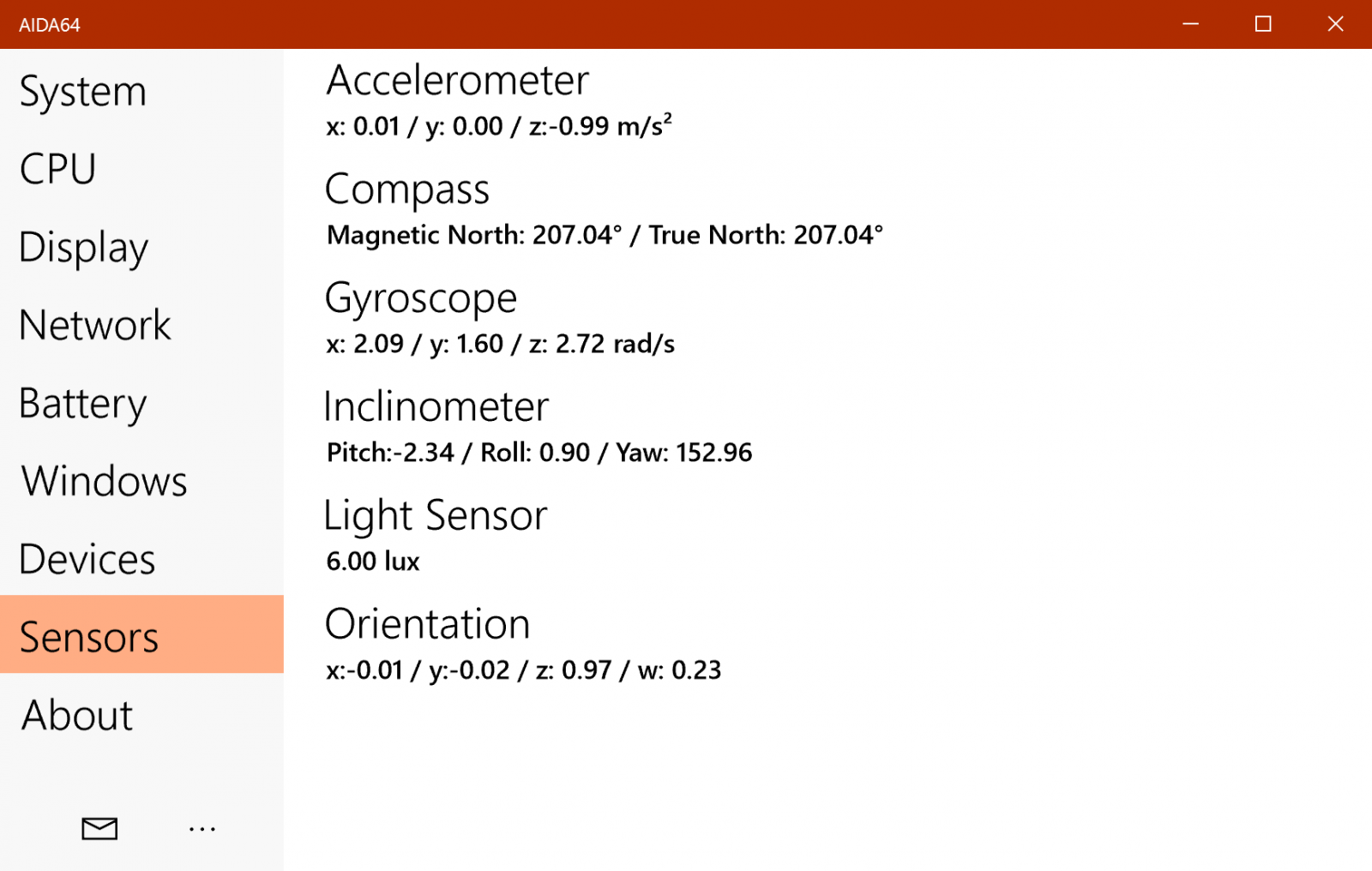 AIDA64 for Android is now compatible with Android 6.0 Marshmallow. The app has been downloaded more than 500,000 times since its release earlier this year, and now supports several new languages, including Danish, French, Swedish and Ukrainian.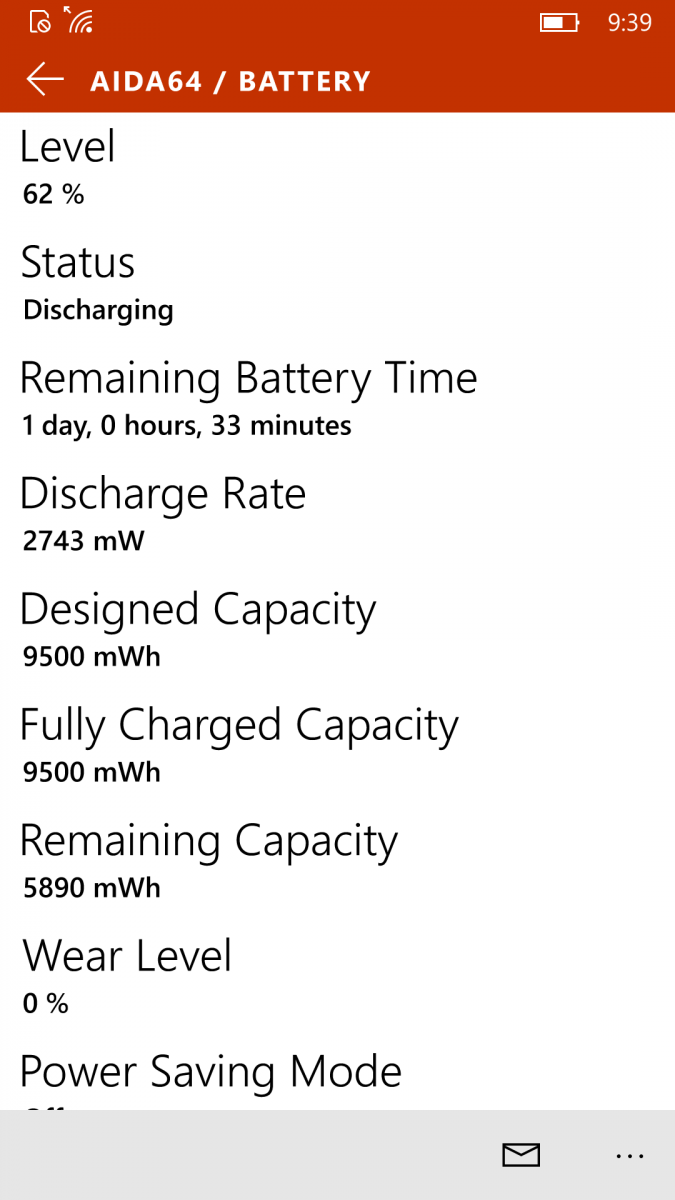 Support for the latest hardware technologies
Multi-threaded OpenCL GPGPU benchmarks, graphics processor, OpenGL and GPGPU details, temperature and cooling fan monitoring for the latest GPUs: AMD Radeon R9 380X; nVIDIA GeForce 810M, GeForce 945M, NVS 810, Quadro M3000M, Quadro M5000M. Improved support for Crucial BX200, Kingston SSDNow KC300, Kingston SSDNow V+200, Kingston SSDNow V300, Lite-On MU II SSDs and Phison PS31xx controller based SSDs. Support for OpenCL 2.1. Preliminary support for AMD Raven Ridge APU and Summit Ridge CPU.