New Ray tracing benchmarks and support for the Vulkan API
Posted
| March 22, 2016
Today FinalWire released an update to the PC editions of its award-winning system information software. Version 5.70 comes with new multi-threaded ray tracing benchmarks, which fully utilize the latest instruction set extensions (AVX, AVX2, FMA). The new floating point tests use more realistic workloads and put more intensive load on the CPU.
AVX and FMA accelerated FP32 and FP64 ray tracing benchmarks
A brand new pair of multi-threaded ray tracing benchmarks, utilizing AVX, AVX2, FMA, FMA4 and SSE optimizations. As part of the GPGPU Benchmark Suite, the existing IOPS CPU benchmarks have been further optimized for AMD Bulldozer family processors. For legacy processors all benchmarks and the AIDA64 System Stability Test are available in 32-bit version as well.
RGB LED keyboard and mouse support
The existing AIDA64 RGB LED module has been extended to cover Corsair Strafe, Logitech G13, Logitech G19, Logitech G19s RGB LED keyboards; and Corsair, Logitech, Razer RGB LED mice. CPU and memory utilization, network traffic, temperatures, voltages, fan speeds, and power draw measurements can now all be monitored on RGB devices, using various visual representations.
Hardware monitor improvements
The highly customizable Logitech Arx and RemoteSensor LCD modules have been enhanced with multiple pages support. Support for Corsair Link capable sensor devices and Corsair AXi power supply units. Improved support for Koolance and T-Balancer sensor devices.
Next-generation Intel processors and chipsets support
AVX2 and FMA optimized 64-bit benchmarks for 6th Generation Intel Core Skylake and for the upcoming Intel Kaby Lake desktop, notebook, tablet, and workstation processors. Chipset information for Intel 10-Series Sunrise Point and Sunrise Point-LP south bridges, and for the integrated memory controller of Intel Skylake and Kaby Lake processors. AIDA64 benchmarks and System Stability Test utilize Advanced Vector Extensions 2 (AVX2), Fused Multiply-Add (FMA) instructions, and AES-NI hardware acceleration of the new Intel processors. Improved support for Intel Kaby Lake CPUs.
The AIDA64 mobile apps have been downloaded more than 1.2 million times
Beside the PC edition, the mobile versions have also been continuously updated. Released a year ago this month, the AIDA64 Android app has been downloaded more than 900,000 times, while on the four supported mobile platforms combined the number of downloads has now exceeded 1.2 million.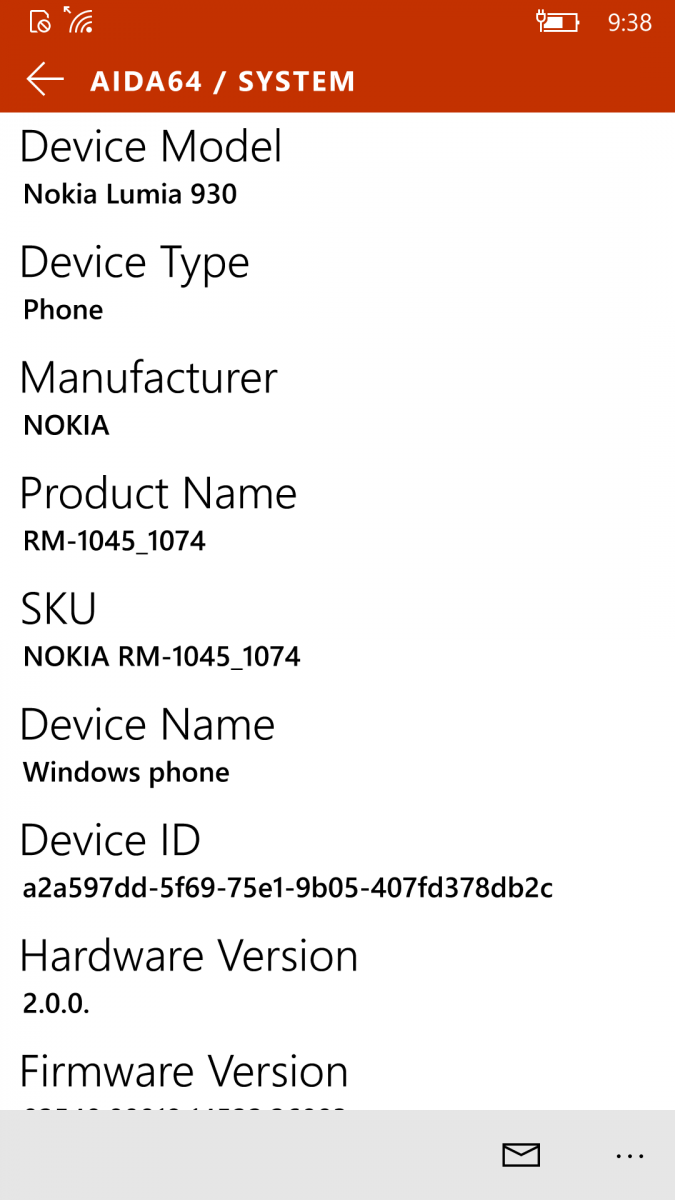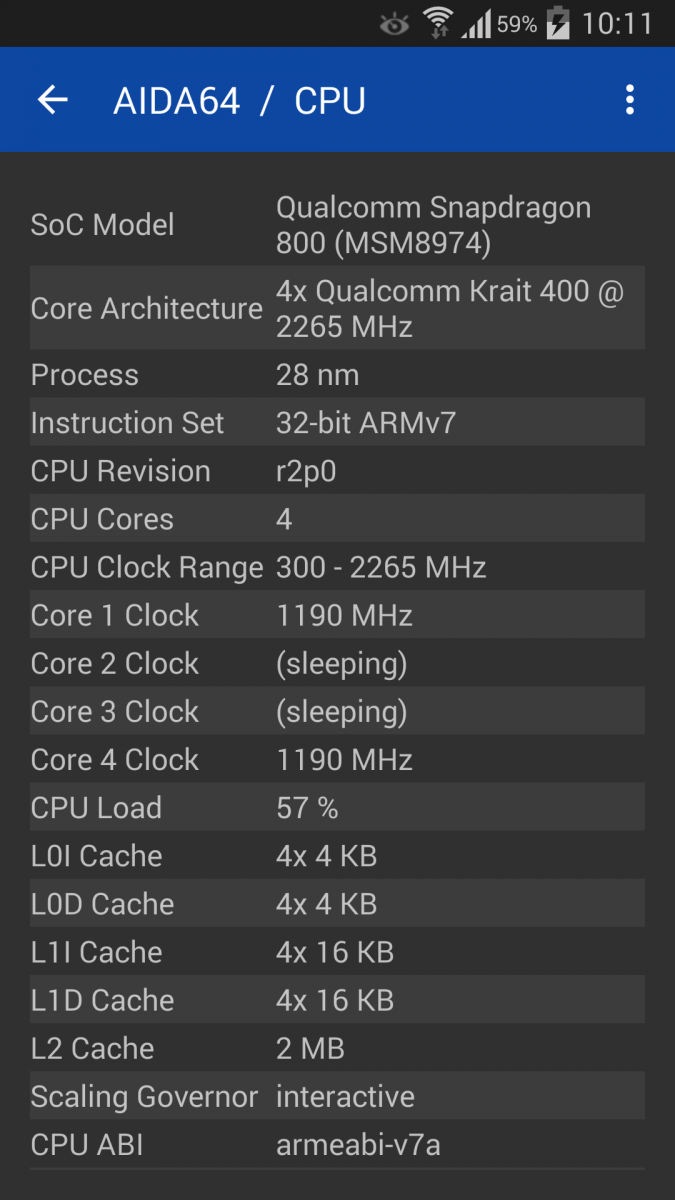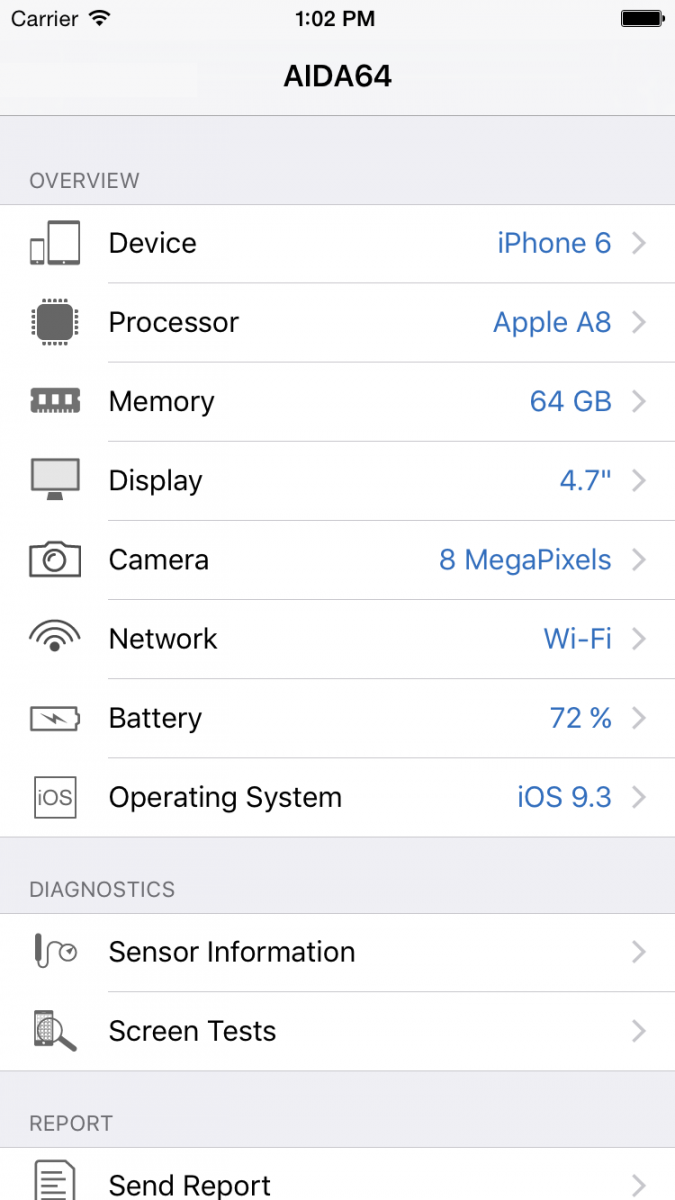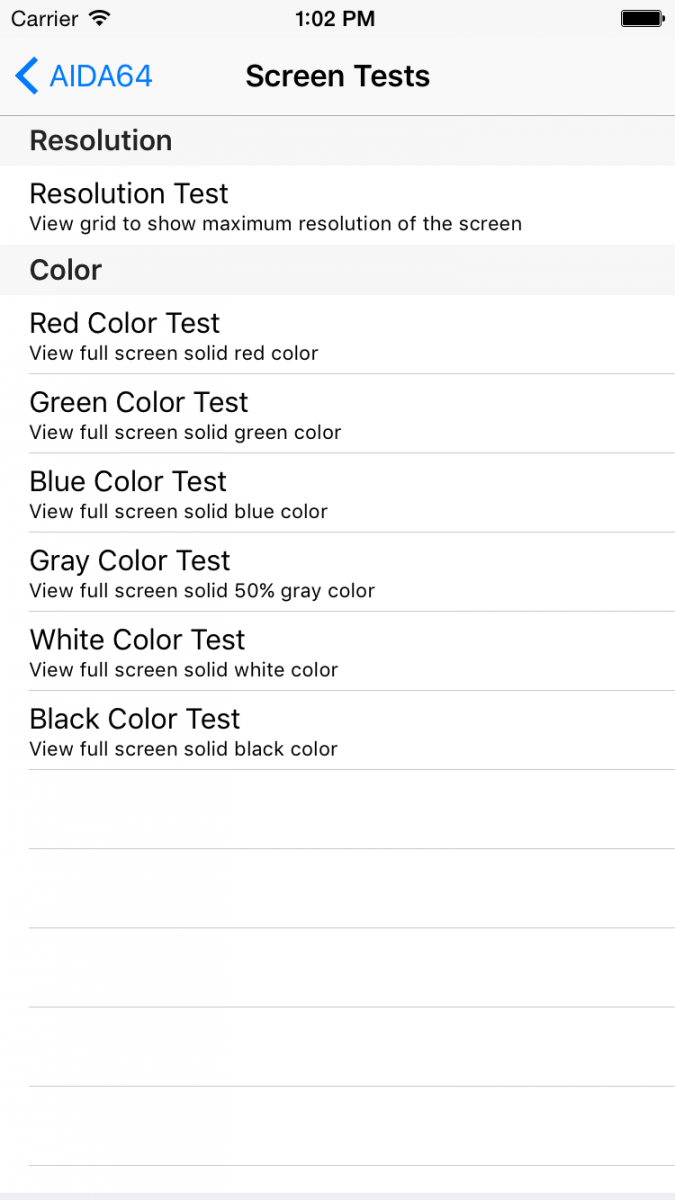 Support for the latest hardware technologies
Multi-threaded OpenCL GPGPU benchmarks, graphics processor, OpenGL and GPGPU details, temperature and cooling fan monitoring for the latest GPUs: AMD Radeon R5 340X, Radeon R7 350X; nVIDIA GeForce 920MX, GeForce 930MX, GeForce 940MX, Quadro M6000 24GB, Tesla M4. Vulkan graphics accelerator diagnostics for AMD, Intel and nVIDIA graphics accelerators. Improved support for Kingston SSDNow UV300, Samsung CM871, Samsung PM871 SSDs. Support for ACPI 6.1. Improved support for AMD Zen Summit Ridge CPU.